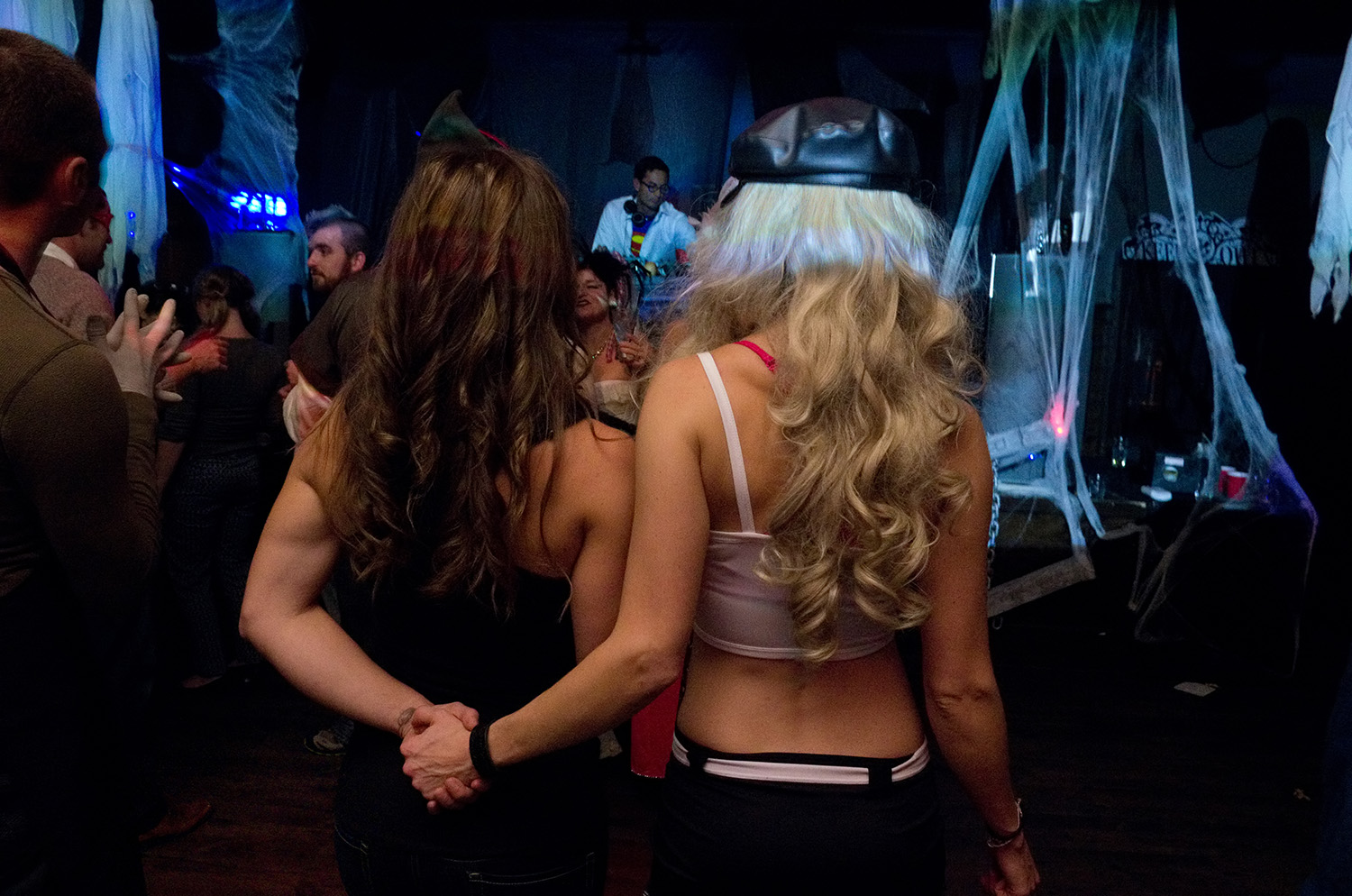 Soundproof began hosting events in the basement of the Anza in August of 2008, right before Trancemission 11. They moved upstairs in June 2012, and in 2013 they started hosting the Anza's annual Halloween party.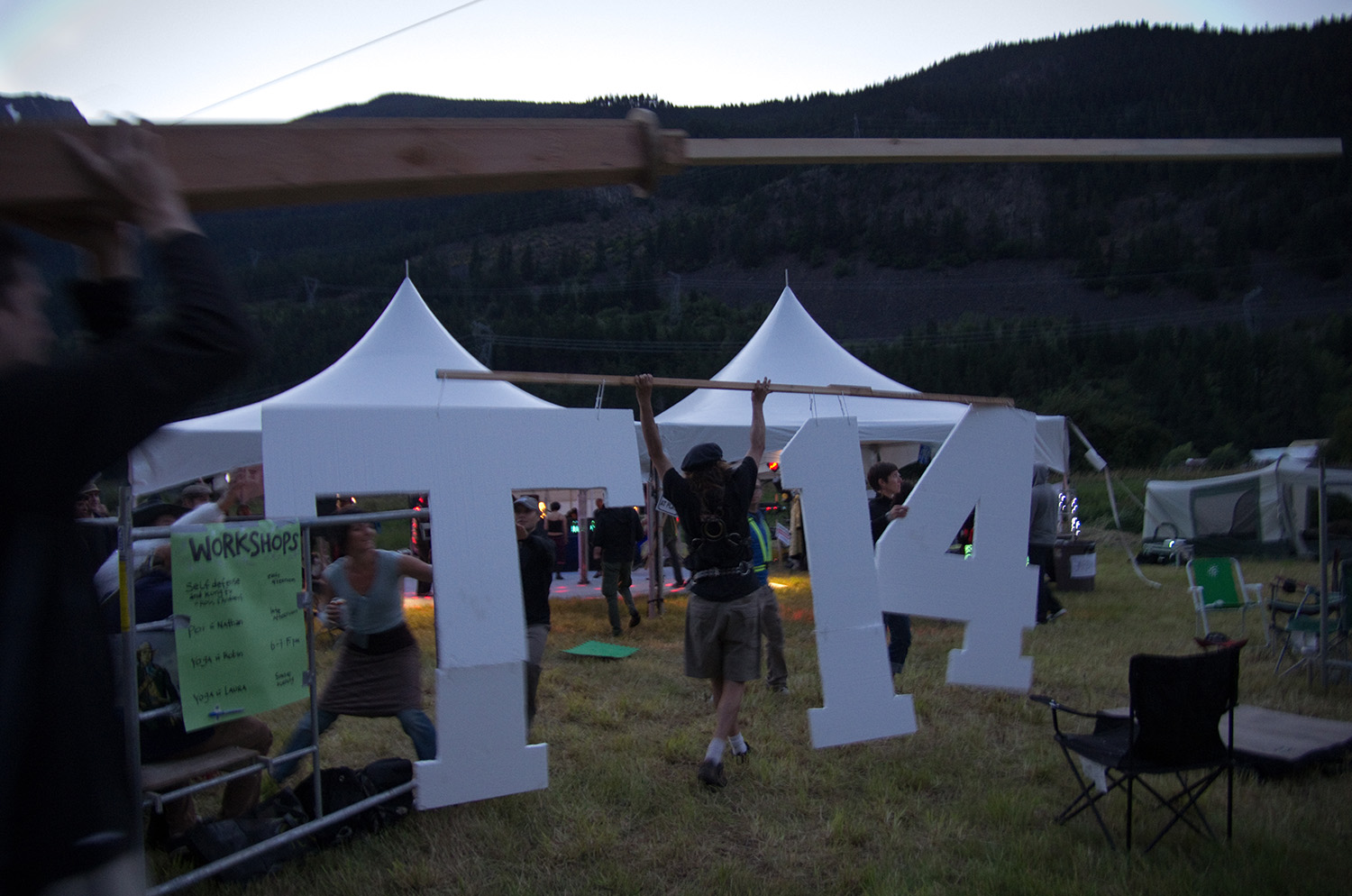 At Trancemission 14, Johan and some friends made a large rotating sign saying "T14". It was lit up and spun all night until eventually it got caught on one of the serifs. It made a second appearance the next year for T15.
At T15 Rae gave a speech: "We come together tonight, some of us for the first time, some for the fifteenth time or for any number of summers in between, to enjoy, embrace, and indulge. We permit ourselves to be ridiculous: childish, wild, and warmer than in our everyday lives. It is messy, and yet the most pure and cathartic thing we may ever get to do."
Soundproof hosted 7 events at the Cheeze Factory, the UBC Engineering Clubhouse, beginning with Kooky After Spooky in 1998 and ending with the communist-themed The Party in 2009. It was the oldest building on the UBC campus, and was demolished in April 2014.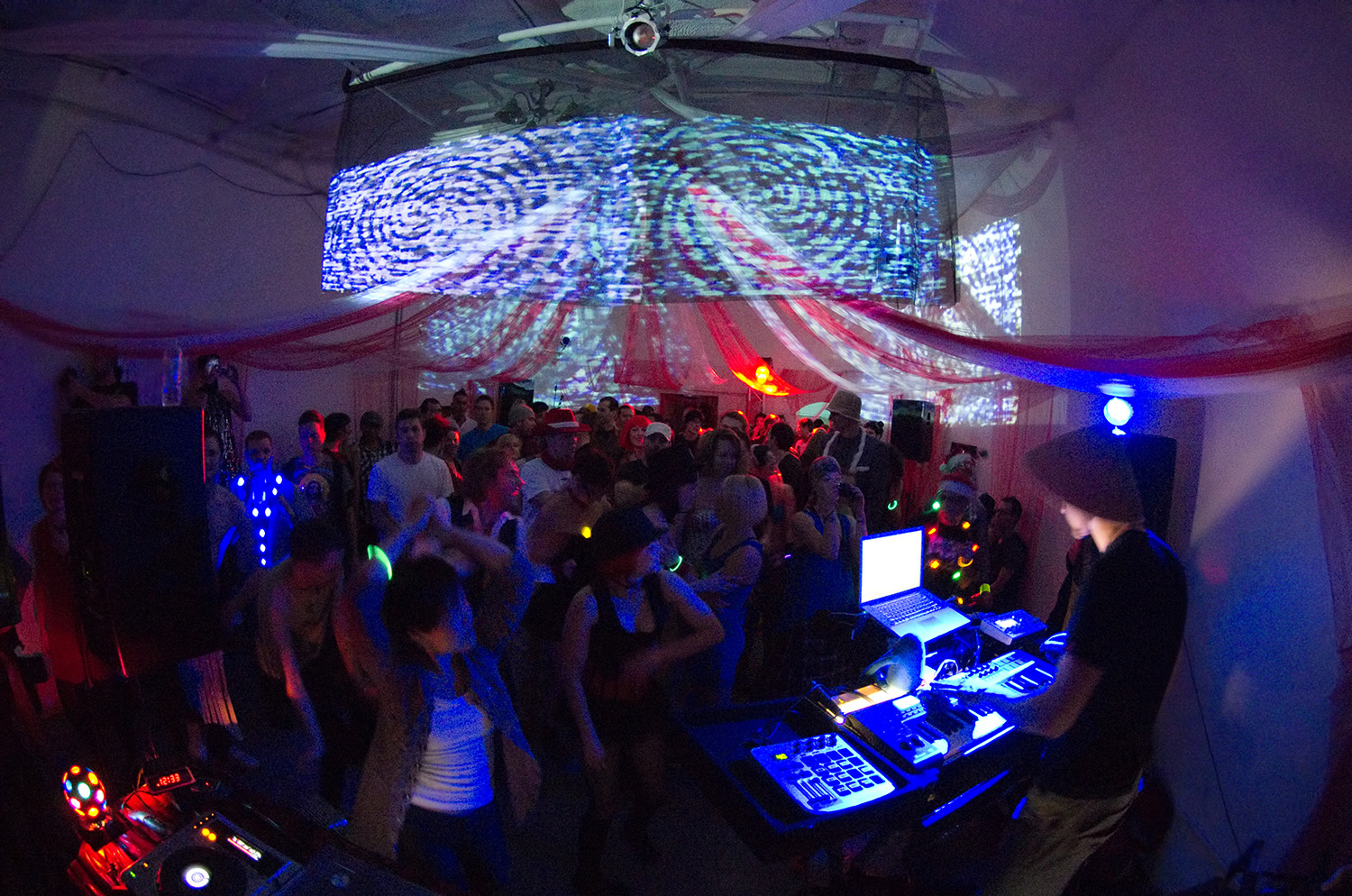 Soundproof had 3 events at the small and aptly-named Box Studios between 2009 and 2010: Bootleg, Tronic, and the circus-themed Audity, seen here.
Parkproof began when Trancemission 18 almost ended. The location was closed because of wildfire risk, and Soundproof scrambled to re-create a weekend-long outdoor event indoors within the city limits. They put on a daytime event in Strathcona Park and it was such a hit they kept doing it, adding in a movie at the end for good measure.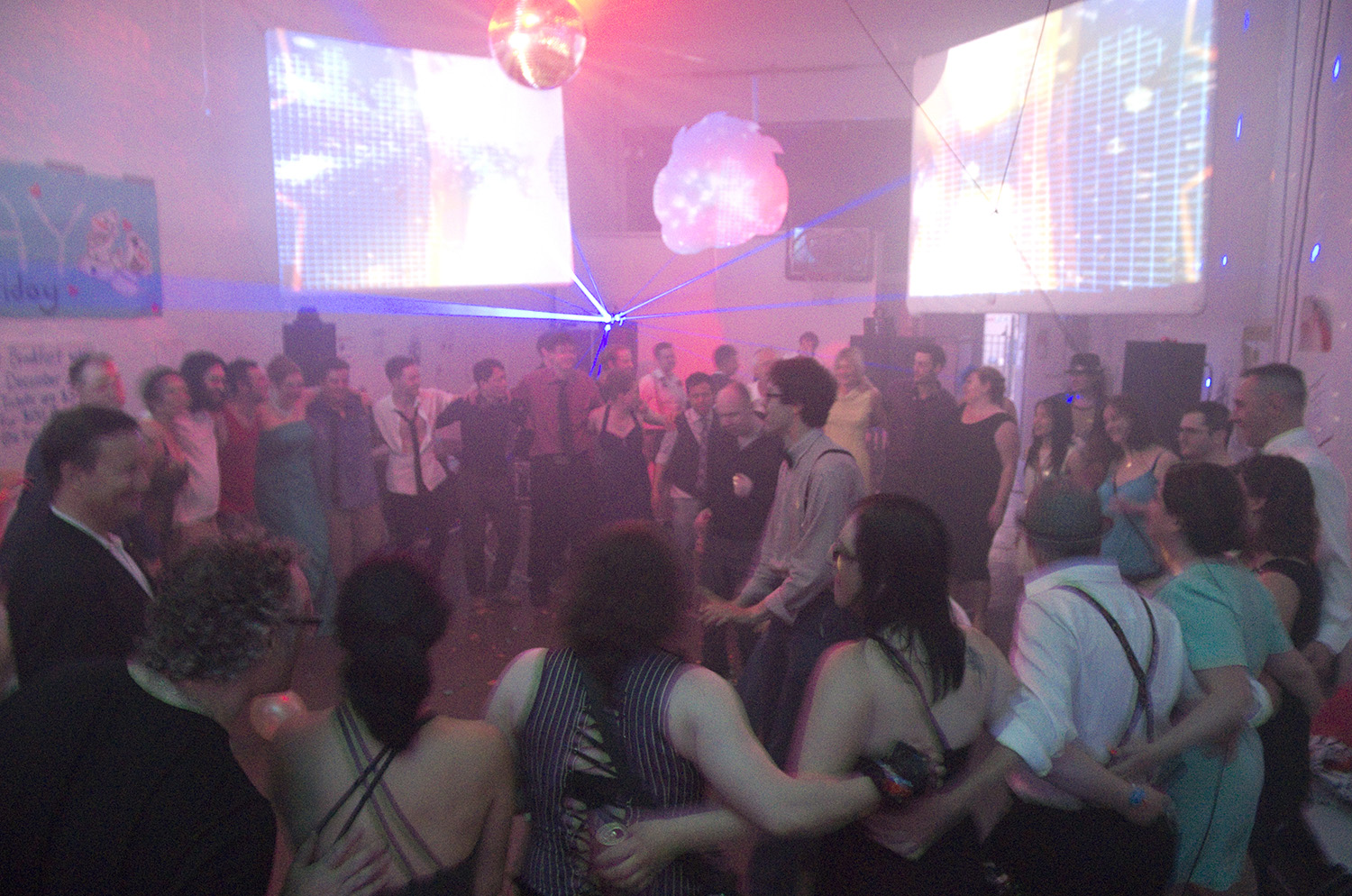 Prom Night at Soundproof High, one of three parties held at East Van Studios between 2013 and 2014, garnered possibly the most costume participation of any Soundproof party yet. It ended with everyone spontaneously embracing to form a large circle surrounding the dancers within.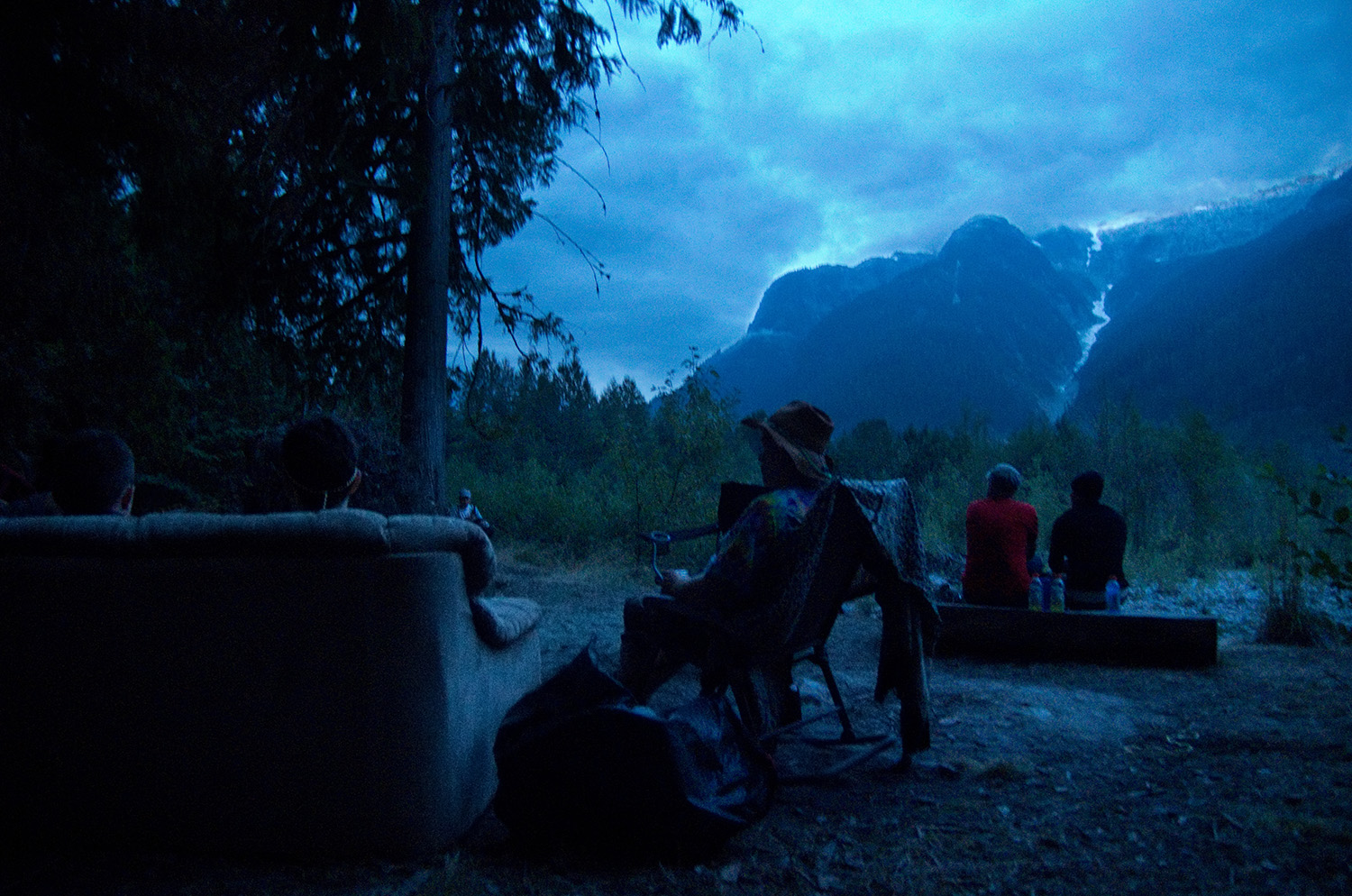 Mile 36 up the Squamish Valley Road hosted Trancemissions 6, 7, 8, and 9. For Trancemission 17, Soundproof returned to the Totems for their first 2-night party since Trancemission III. Fortunately, someone brought couches.
Martin arranged for Trancemission 10 to be at Hell's Gate. Operators kept the Air Tram running all night so people could go up and smoke and enjoy the view of the party. It ended up being Martin's final Trancemission and the epic venue reflected his generosity, sense of adventure, and the gleam in his eye that brought crazy ideas to life.
Martin Sikes: 1968 – 2007
Friend, close friend, best friend, weird friend, mentor, employer, enthusiast, father, son, older brother, electrical engineer, master-key reverse engineer, Electrical Engineering club president, instabEEr builder, millionaire, maze builder, train hopper, Hobomate inventor, DJ, DJ teacher, Simpsons-Fest host, computer programmer, BBSer, Blue Board author, phone phreak, Gick-, Bonk-, Akbar-, Bender-, and Super Bender-creator, loud typist, mountain biker, hiker, inner tuber, tree climber, telephone pole climber, roommate, landlord, house manager, penthouse owner, party thrower, retiree, scholarship memorialee, tree memorialee, Black Box Games founder, Excursionists founder, Soundproof founder