The crew takes a short break during setup to talk with the farmers who own the land they're using.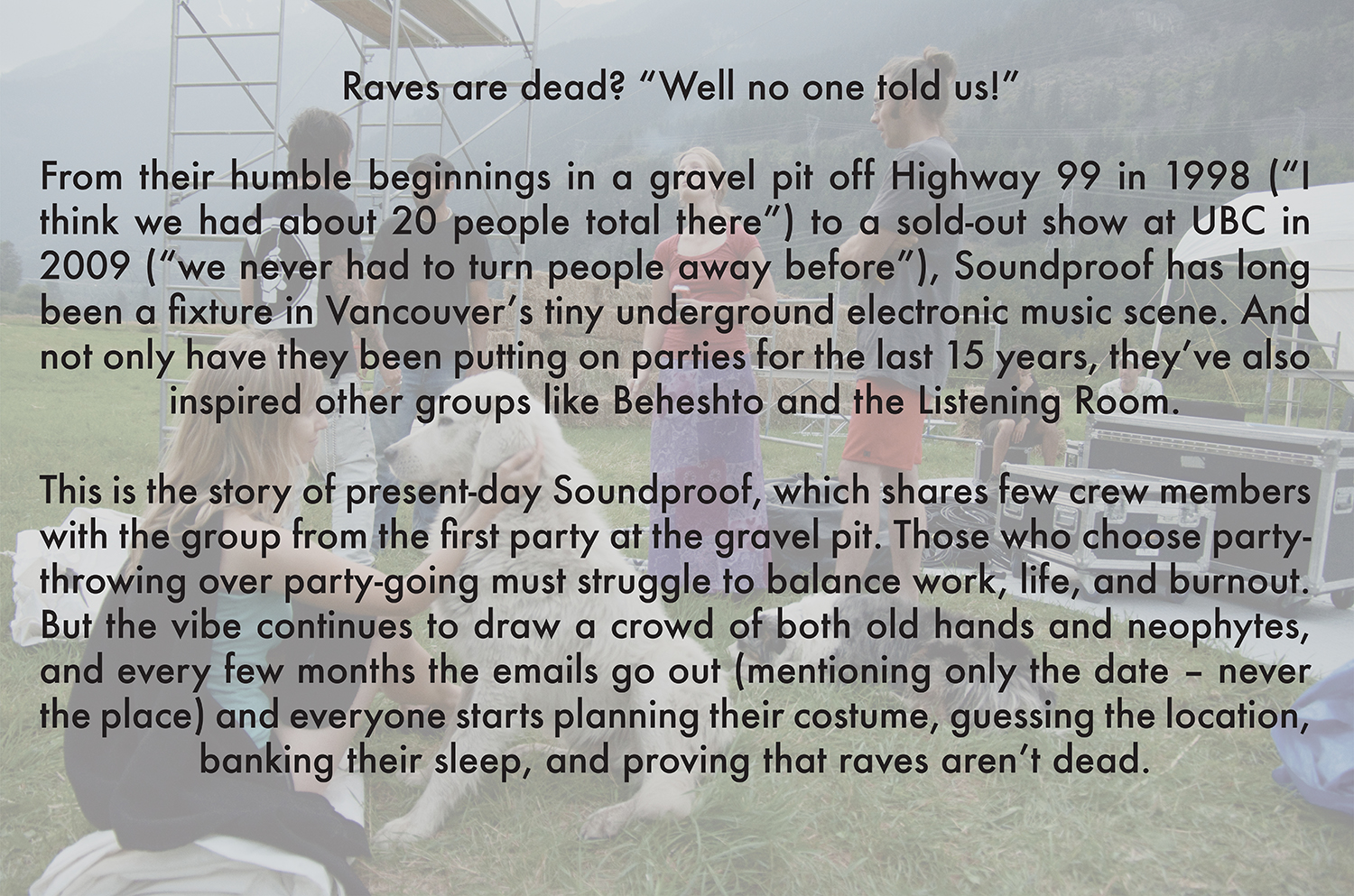 Tony playing at The Party.
The crew trades off who works the door as partygoers continue to arrive.
"Safety's up there. It's not first, but it's up there."
Colleen reads an email informing the crew that they have to find a new location for their next party.
Chris helps his older sister Julie learn to DJ.
Renee holds up the banner she is replacing. Technosaurus is the group's mascot.
The crew meets to plan an upcoming party.
Colleen and Kurtis sell tickets for the next party. There are a handful of clandestine meeting points before each party: partygoers are told to "Look for the orange dinosaur".
Renee, PK, and Johan plan how to clean up the space before the party.
Many props are built on-site the day of the party.
Chris playing at the peak of the party: usually around midnight or so.
Andy playing at Trancemission 13.
Partygoers relax in the chill area.
"Stay up forever" is the group's unofficial motto.
Kurtis finishes playing for his first time at a big party, as Tony looks on.
The crew enlists partygoers to help clean up.
The afterparty is the crew's chance to finally relax and celebrate.